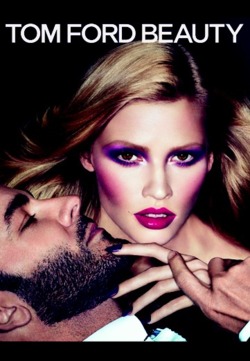 Tom Ford, an American fashion designer and film director will launch a new beauty collection that will consist of 132 pieces ranging between $30 to $250.
Estee Lauder Companies will collaborate with Tom Ford for the production of the new line. Tom Fords vision for the new line: to create products that are practical and necessary eliminating products that people just don't need. Although the line may seem practical, I already see some exciting and
innovative
products.
Focusing on a women's face, "A nice thick brow is the key to a youthful look," he said and his calligraphy tip brow pens are precise, they can be used to draw on individual brow hairs. Definitely a product for brows that is
unique and innovative!
Other products in the line to be featured are makeup items: eye shadows to create a smokey eye, pigment-heavy lip glosses, a timeless foundation stick. Skincare items which will include an oil serum, an illuminating protective primer (sounds great), and a purifying cream cleanse and infusion concentrate. I can't wait to see the line.
As brands look for new ways to innovate, it may be just as rewarding for brands to focus on what works and what is
practical
as an approach that can be just as rewarding in the mission to create
innovative
products.
·
Tom Ford Lays Out His Vision of Beauty
[WWD]